National Law Enforcement Week would not be possible without the generosity of our wonderful sponsors and their support of law enforcement.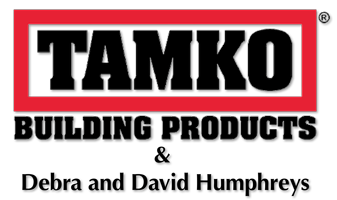 Tamko Building Products
TAMKO Building Products is one of the nation's largest independent manufacturers of residential and commercial roofing products, waterproofing, cements, and coatings. TAMKO has received many accolates and awards for their quality products, employees and product safety. TAMKO is well known for its community stewardship, giving more than $3.2 million of charitable donations in recent years, including the Red Cross, Veterans and First Responders. TAMKO employees reported volunteering more than 26,000 hours in the last year.
Fishing Tournament Sponsors
Chyles Road Sports
David Spencer – Owner   
Military Surplus L.L.C.
Sam Dawson – Owne
Osprey Global
Ryan Smith /  James Johnson
Small Arms Supply Co. 
Mike Purcell
Titan International Knives
Aquil Munir 
White Lable Parts LLC
Alex Cowan – Owner
Wildmans's Ammo Division 
Ian Craig