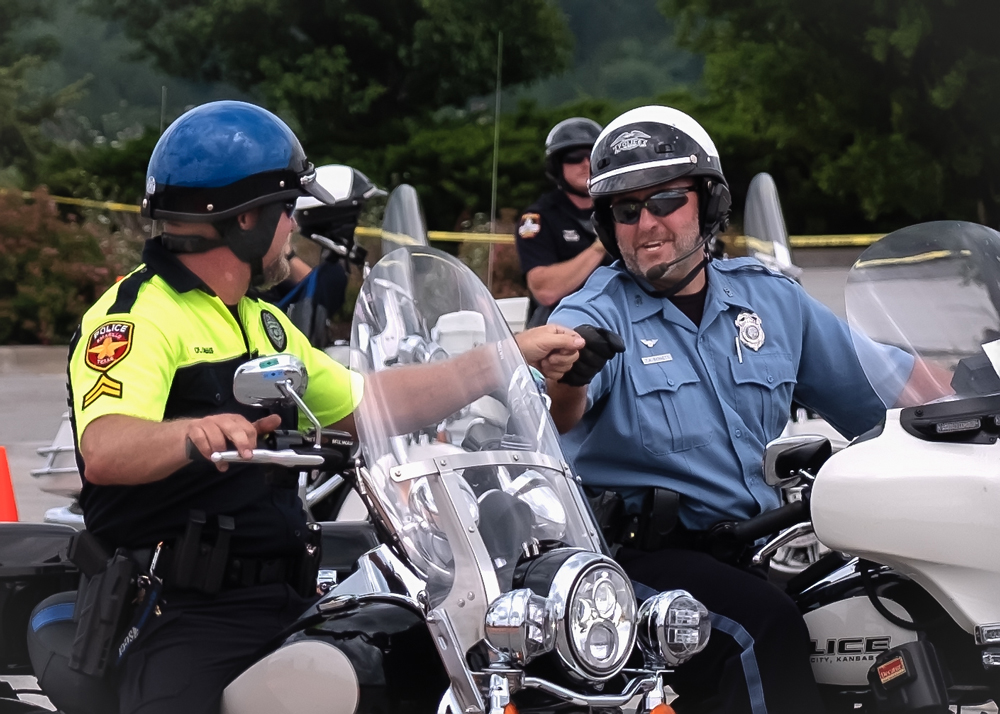 Motorcycle Training & Competition 2022
The object of this competitive training event is to make two / three timed runs through carefully selected obstacles.  Evasive maneuvers, corner manipulation, emergency braking, matched with self-induced stress will create positive learning trends for each motor officer.
The competitive training event will be divided into three divisions, each separated depending on motor participation.

Expert = Placed in the top three of any previous competitive training events, is a certified instructor, or has been awarded Top Gun in at least one previous event.  Expert criteria can be determined by information gained by Judges during the training.
Advanced = Placed in any advance training session in the top three, in any Division during the event.
Motor Officer = all commissioned officers under 3 years' experience as a motor officer or who have not made it to the top three of any Division.
Metric Division
Open = retired police / former motor officers riding a police equivalent motorcycle. The "Open Division" must have at least three participants to be a division.  If there are not three participants, the Open Division Riders will be based on the above criteria. ALTHOUGH ALL ARE COMPETING FOR TOP GUN!

June 17th will be course familiarization with practical scoring beginning at 1300 hours.
June 18th is day two of training, individual head to head competition and individual awards.
1st place will be a $400.00 Black Rain money certificate.  2nd Place & 3rd Place will have prizes as well.  Top Gun Prize is a FREE stay for 3 nights for up to 4 guests at any RentBranson property good for 1 year.